29th September, 2008
A second July godwit chick is found in the north of Ireland.
A second chick ringed by the team led by Pete Potts in July has been seen in the north of Ireland.Anthony Robb spotted Green Black Lime Red flag at Blanket-Nook Wildfowl Sanctuary, Donegal on 27th Sept . This is the fifth godwit chick to be resighted from a total of 54 chicks ringed in Iceland in July by the team.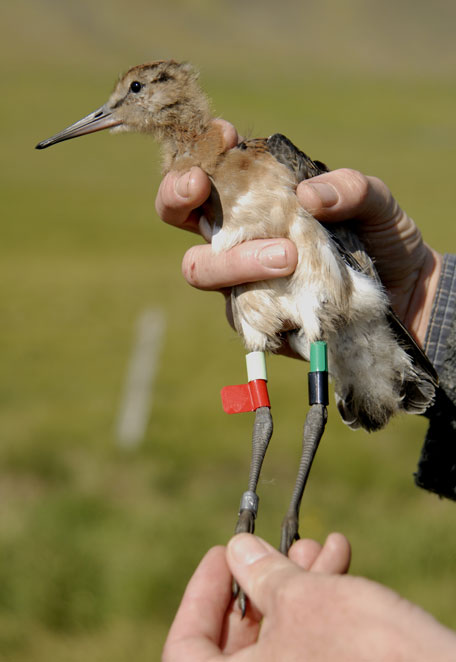 Green Black Lime Red flag as a chick (bright sunshine making lime look white). (photo ©Astrid Kant)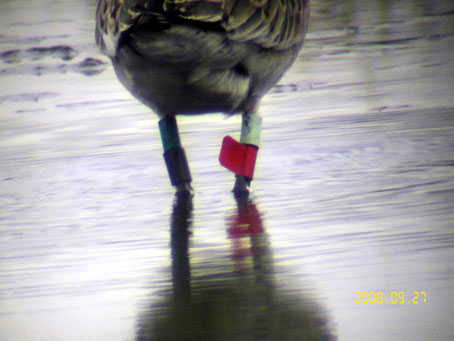 Green Black Lime Red flag feeding Blanket-Nook Wildfowl Sanctuary on the 27th September. (photo © Anthony Robb)