5th April 2009
Siglufjördur pupils raising awareness of the Jaðrakan in Iceland.
Guðný Róbertsdóttir reports from Siglufjördur - My class has been working a lot last weeks on the Jaðrakan (godwit) project. They went to the mayor of Siglufjordur and gave him a letter in which they asked him to help them protect the godwit´s wetlands. We also sent our work (a Power Point show) to the Environmental Ministry of Iceland as part of an environmental competition between the Icelandic schools. They are making their own godwits in art class, and a teacher in the music school helped them to play the "godwit sounds" on flute and piano.
Bless for now. Guðný.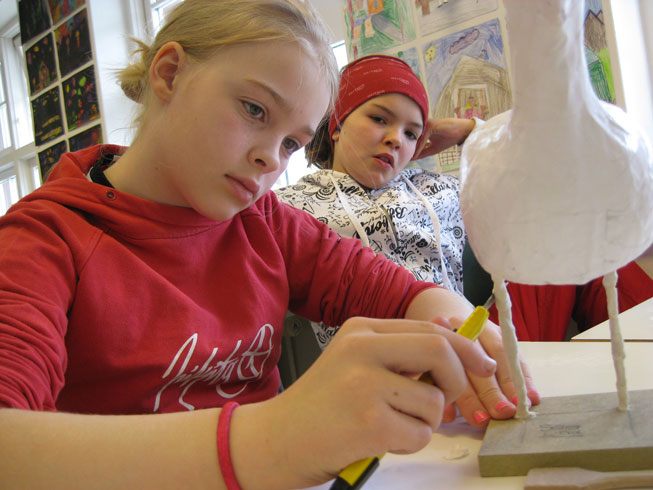 Pupils busy making their Jaðrakan (Icelandic for godwit). (photo © Guðný Róbertsdóttir)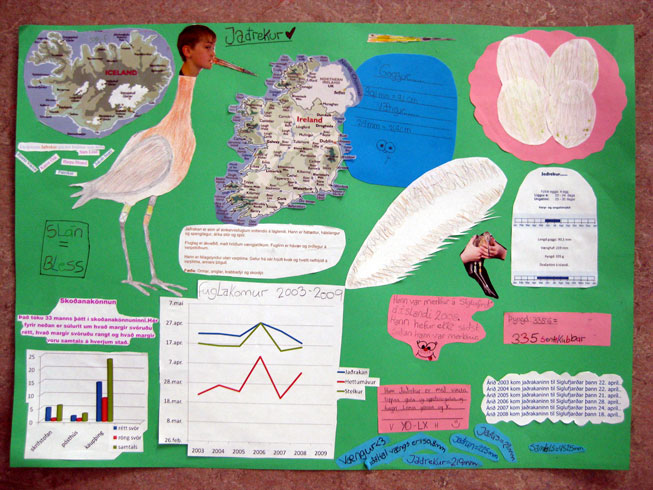 A brilliant poster from the Siglufjördur pupils. (photo © Guðný Róbertsdóttir)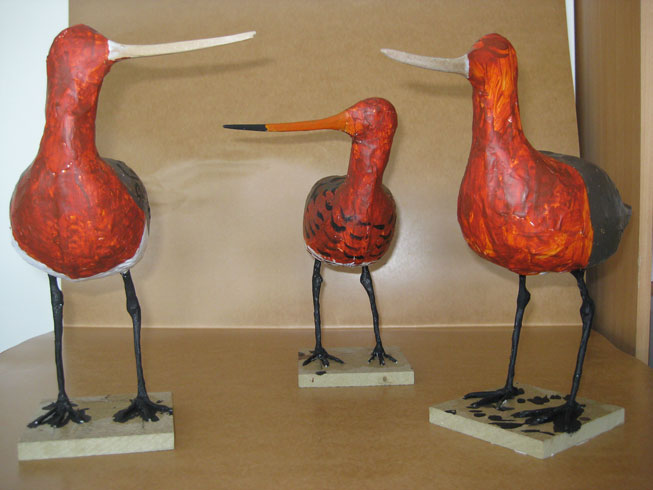 Incredible Siglufjördur godwits! (photo © Guðný Róbertsdóttir)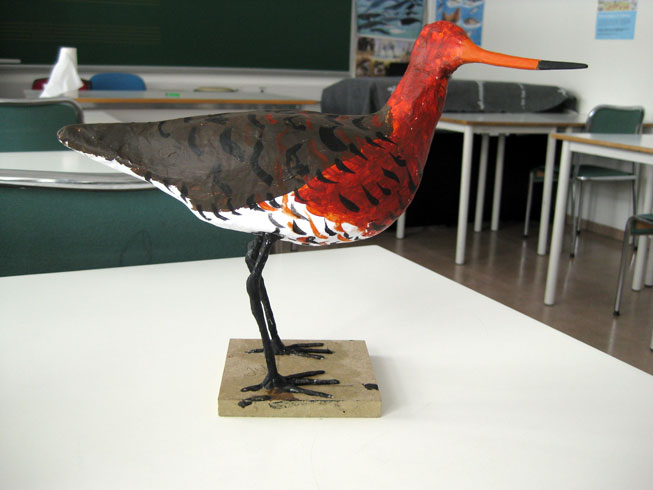 This statue captures perfectly a godwit just about to take flight. (photo © Guðný Róbertsdóttir)