13th May 2010
Pupils from Grunnskóli Siglufjarðar Report Godwits arriving safely.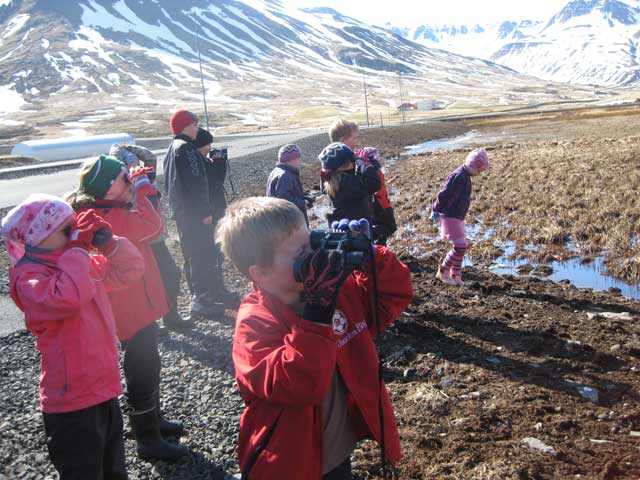 Students looking at newly arrived godwits at Siglufjörður. (photo ©Guðný Róbertsdóttir)
Guðný said 'we saw some godwits but they were all at a distance although we stayed in the car for a good while - the Godwits seemed all just like usual - the eruption didn´t have any effect on them - nor the arctic tern!'

There are 21 pupils in the class (2nd and 3rd grade) - and their main teacher is Mundý.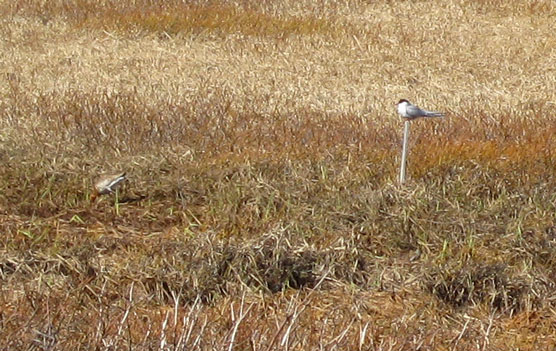 A newly arrived godwit watched by an Arctic Tern on a post. (photo ©Guðný Róbertsdóttir)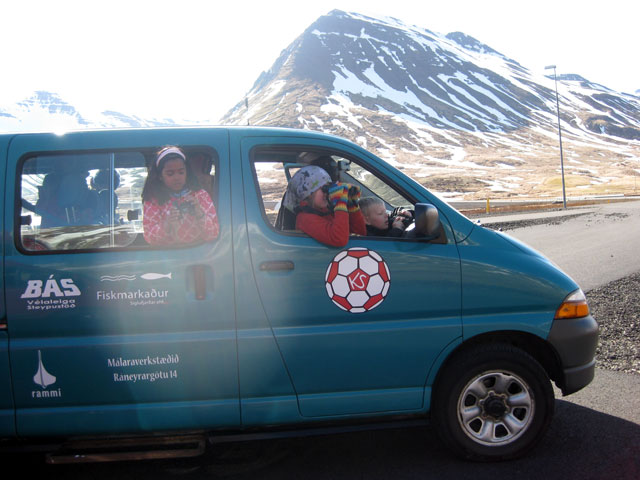 Sharp-eyed Pupils find some godwits. (photo ©Guðný Róbertsdóttir)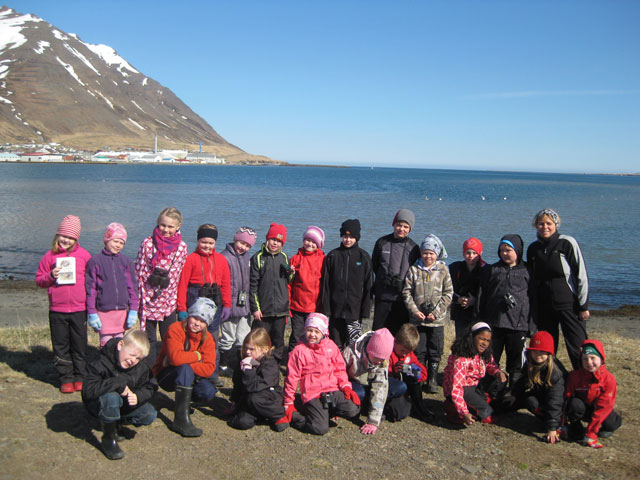 Pupils with their teacher Mundý at Siglufjörður. (photo ©Guðný Róbertsdóttir)