27th May 2010
Pupils Get their Godwit Badge.
The badges that were presented to the students in Cobh and Siglufjörður. (photo ©Jim Wilson)
Following their year working on the International Schools Godwit Project pupils at Scoil Iosaef Naofa in Cobh, Co. Cork, Ireland and Grunnskóli Siglufjarðar in Siglufjörður, Iceland were presented with their godwit badges for all their hard work on the project. We would like to thank Sally Mills and the RSPB for helping with the supply of the badges.

Happy pupils and teacher Mundý at Grunnskóli Siglufjarðar in Siglufjörður, Iceland with their godwit badges. (photo ©Guðný Róbertsdóttir)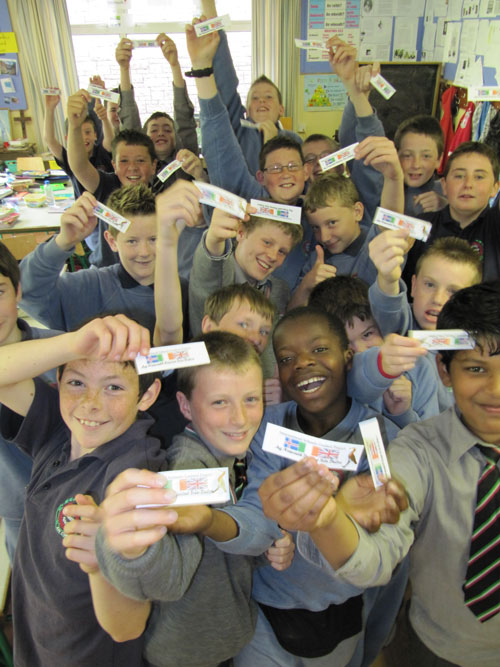 Happy Pupils at Scoil Iosaef Naofa in Cobh, County Cork, Ireland with their godwit badges (photo ©Jim Wilson)
Class teacher Mundý and Orri Páll who is the director of Eco-School programme in Iceland. We gave him a Godwit Badge, he was visiting us at Siglufjörður and checking out our environmental work and talking to the kids. (photo ©Guðný Róbertsdóttir)