26th November 2010
Godwits in the Classroom
When not out looking for colour ringed godwits the classes involved in the project use the data from colour ring sighting to study to movements of the godwits and not only that they also take the opportunity to learn about each others countries.
Here are some recent photos from Cobh and Siglufjörður. Student in Scoil iosaef Naofa completed projects on Iceland and students in Siglufjörður were plotting the movements of the godwits seen and reported by the student in Scoil Iosaef Naofa. With the help of Claire Joules, Volunteer Community and Education Officer RSPB Exe Estuary Reserve and teacher Justin Vernon, students in Topsham have set up a group called 'The Godwit Club'. They are meeting regularly in school and encouraging members of the local community to feed information about sightings to them. A television crew will be following the student on a visit to their local RSPB reserve next week and we look forward to hearing all about that.
Here are a selection of photos from Scoil Iosaef Naofa and Siglufjörður.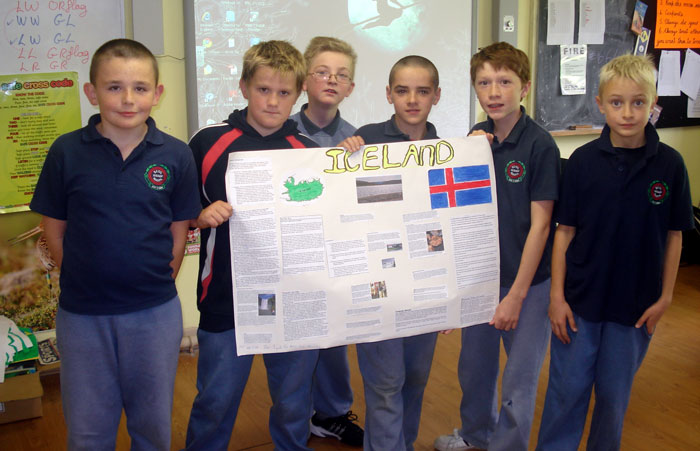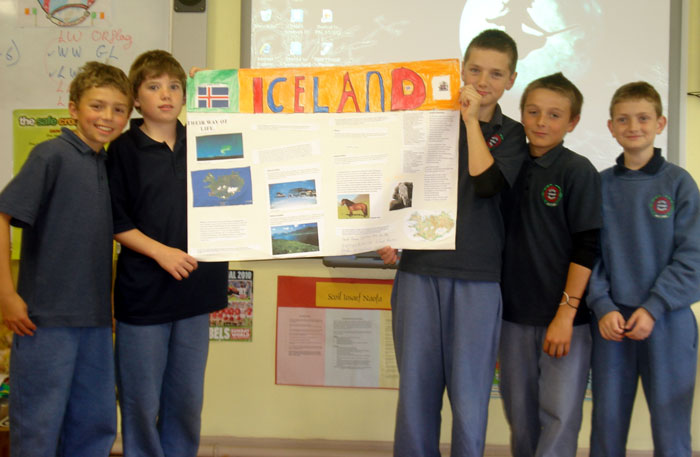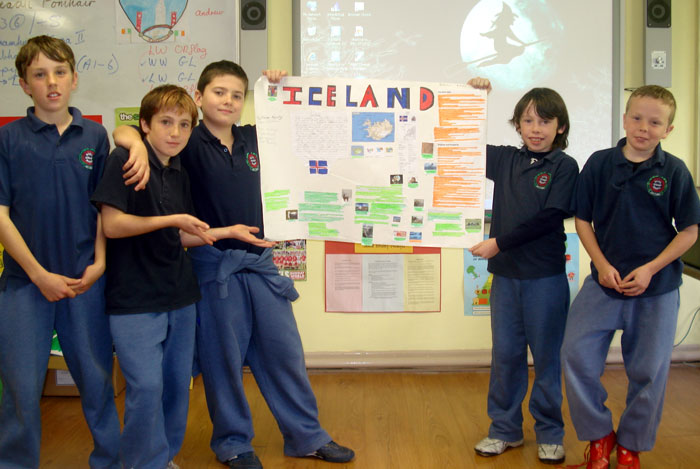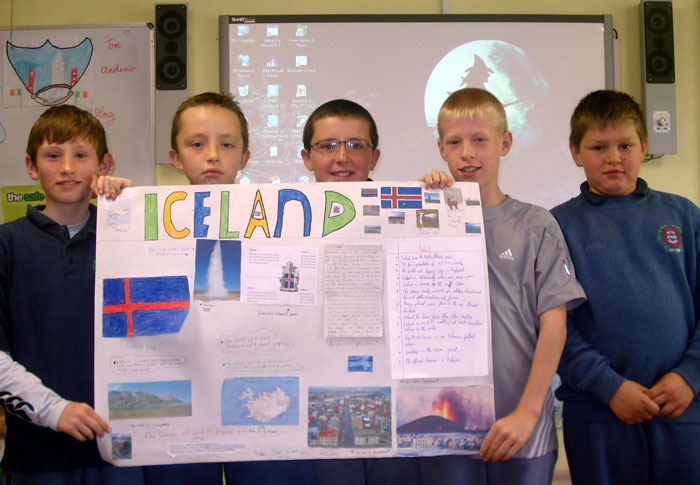 (photos © Willie McSweeney and Guðný Róbertsdóttir)
Click here for Godwit News Archive