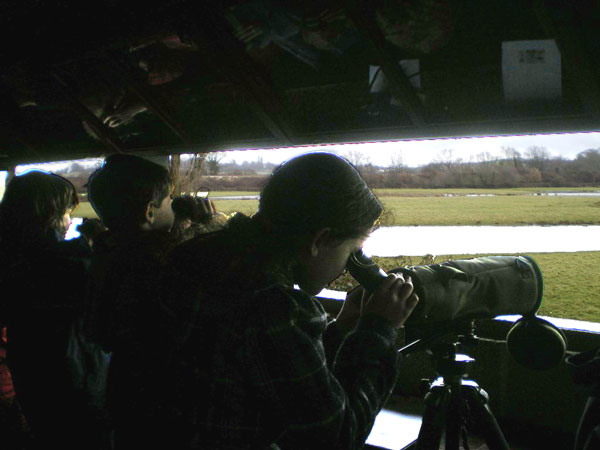 We just got the following report from our school in Topsham in England. During the week they were lucky enough to be able to go looking for godwits at their local RSPB Bowling Green Marsh nature reserve:
Dear all,
This afternoon we went down to The Bowling Green Marsh and we saw 5 Curlews,
2 Coots, roughly 50 Dunlin, 2 crows, 2 or 3 wigeon, 15 Shelduck, 2 Heron, 25 Canada
Geese, 15 Red Shank, 1 Pintail, 1 Seagull, 3 Mallards, Luke pointed out 1 Little Egret,
and 1 Little Greb and most inportantly 100 Black-Tailed Godwits. There could of been
coloured rings on their legs but we couldn't see any because they were either in the water or
the Godwits were sitting down.
We've attached some photographs of our visit today.
We'll be in touch soon - over the half term we are helping with a RSPB event in Topsham
Bye for now
Charlotte, Rio, Luke, Marcus, Leo, Claire and Justin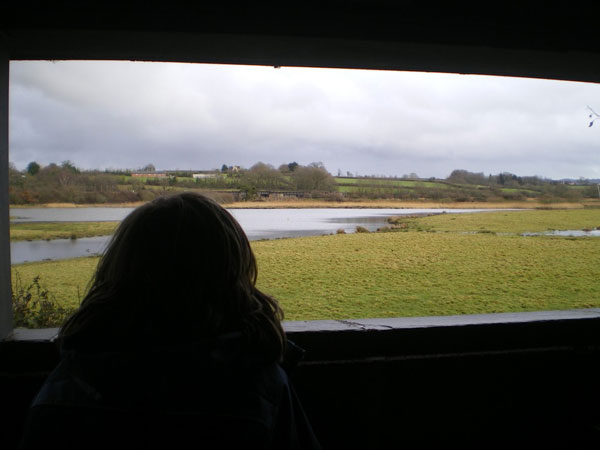 View from the hide at the reserve.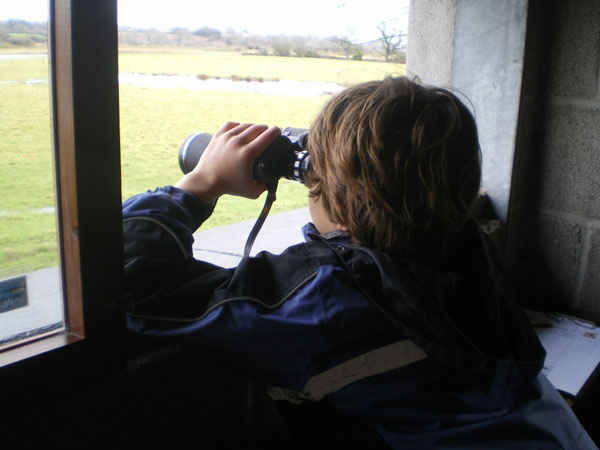 Checking for colour rings.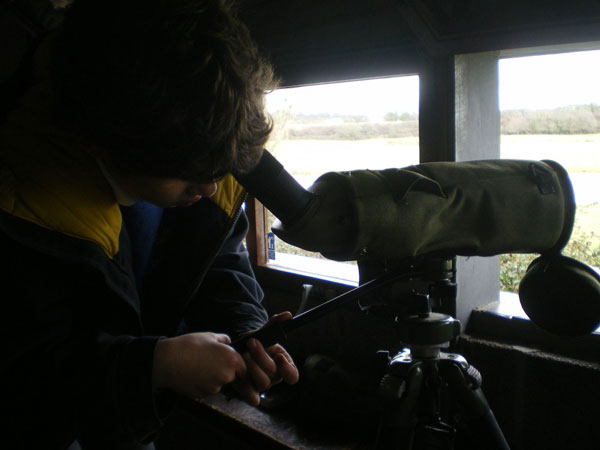 Enjoying the birds down on the reserve.