Scoil Iosaef Naofa Pupils Check out Glounthaune Wetlands
Pupils of Scoil Iosaef Naofa along with their teacher Willie McSweeney and Jim Wilson took the train to Glounthaune, Cork Harbour to look for colour ringed godwits and other wetland birds. They had a fantastic morning despite there being only a small number of godwits out on the mud. With the wettest winter just over we think the godwits are still feeding on wet grasslands and a little late in starting to move back onto the mud before heading for Iceland in April. Highlight of the trip for many was the amazing flock of over 1000 Golden Plovers sitting out on the mud and giving us a fireworks-like display when they all took to the air just before we got the train back to Cobh. These plovers are probably from Iceland also! Over the winter the pupils have been busy with a number of projects with Siglufjörður school including writing penpal letters.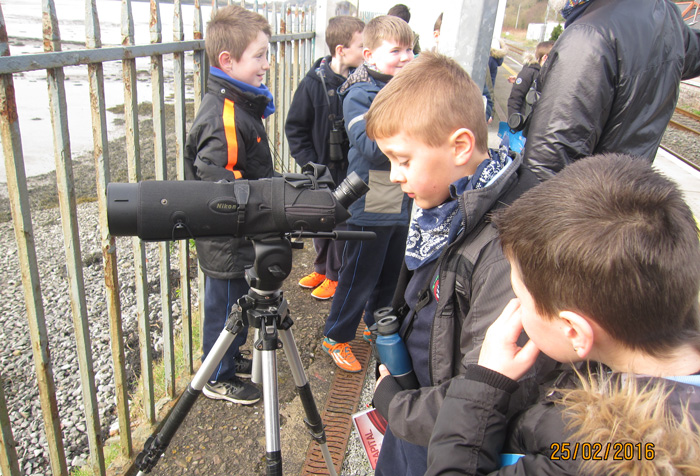 Scoil Iosaef Naofa students looking for colour ringed godwits at Glounthaune.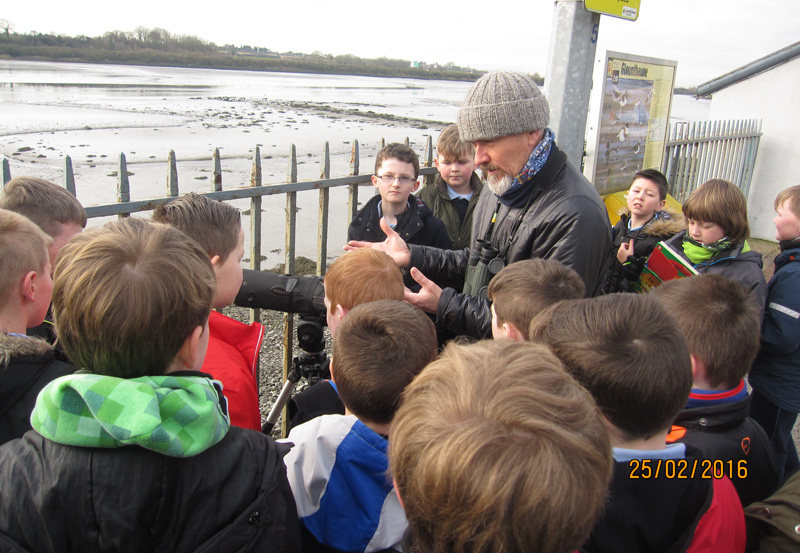 Jim Wilson answering questions form the pupils at Glounthaune.