18th April 2007
Scoil Iosaef Naofa pupils on Mud Analysis field Trip
The 18th of April was a warm sunny day and the class were going to do some mud analysis to find out what the godwits are feeding on, and to calculate the amount of godwit food is in the mudflats at Glounthaune, which is one of the most important feeding areas for the godwits when they are in Cork harbour. Becca Hayhow demonstrated how the mud was sampled using a core sampler. Samples were collected from areas where the class saw godwits feeding. The godwits were not too disturbed by the sample collecting, and remained within 50 meters of Becca for most of the time. The class then returned to the school in Cobh, and in the afternoon Becca and Jim Wilson showed the pupils how to analyse the mud, sifting it carefully and searching for any possible food items such as worms, snails and molluscs. Thanks to Professor John O'Halloran of University College Cork, the pupils were able to use two UCC microscopes to have a closer look at what they found in the mud. Everyone had a great day, and with the data they collected they intend to do some calculations to learn more about the Black-tailed Godwits that visit Cork harbour.
The pupils also noted the change of plumage of the godwits, with all the birds now in bright rusty red plumage and preparing for their flight to Iceland.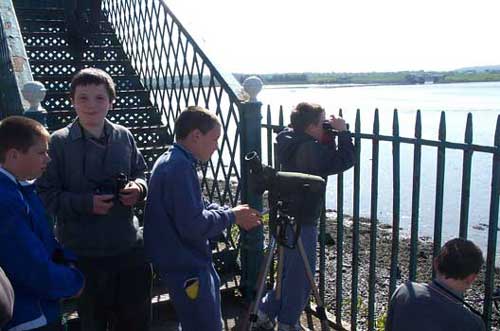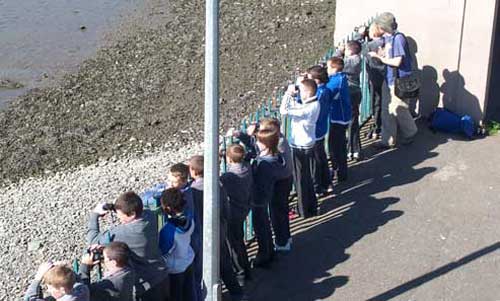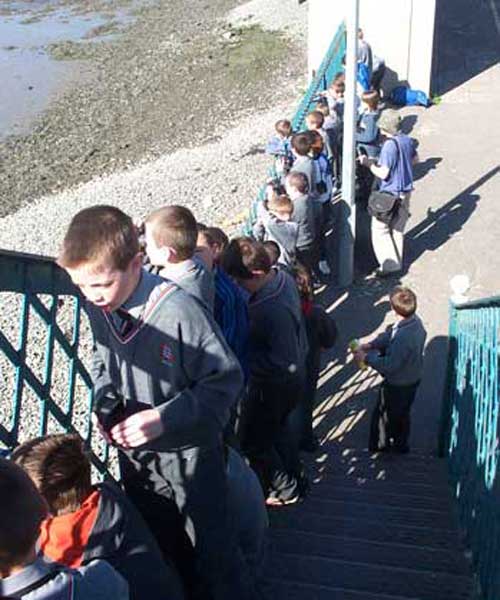 Pupils look for colour ringed Black-tailed Godwits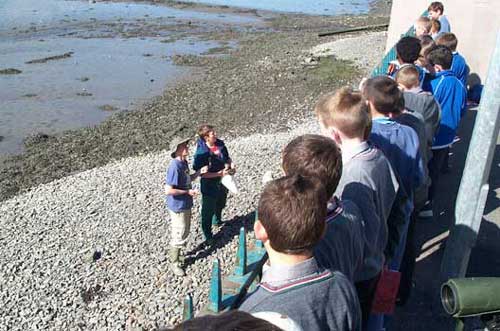 Becca shows the pupils how the samples are collected.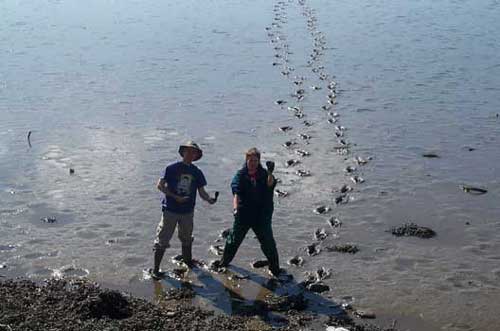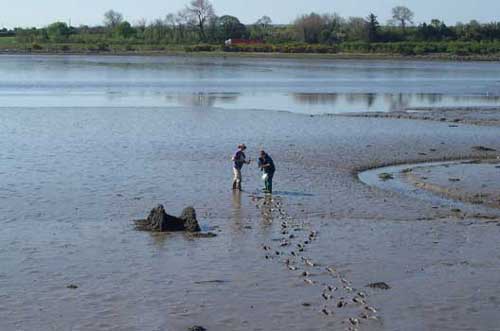 Becca and Jim collect the mud samples at Glounthaune.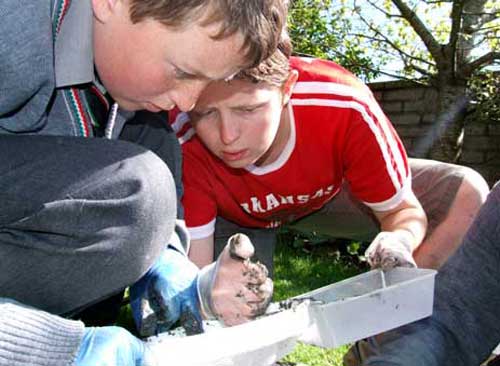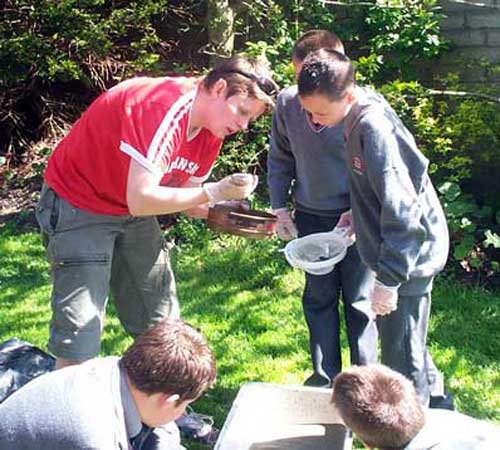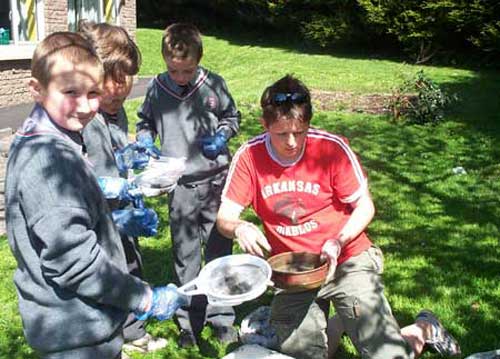 Becca shows the pupils how to separate the worms and snails from the mud.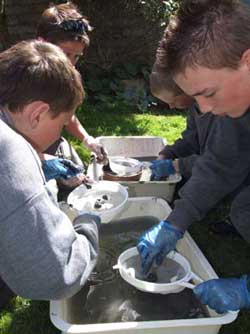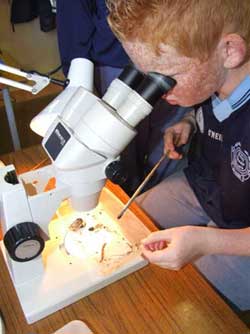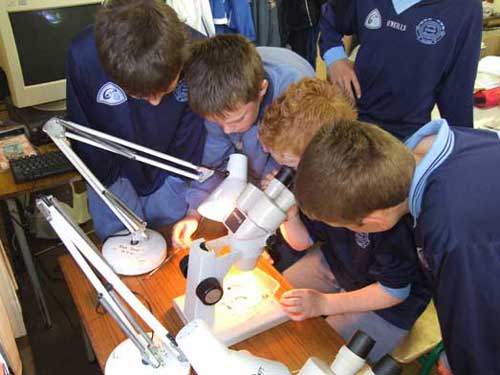 Pupils hard at work analysing the mud samples.