Pupils in Siglufjörður busy with the Godwit Project!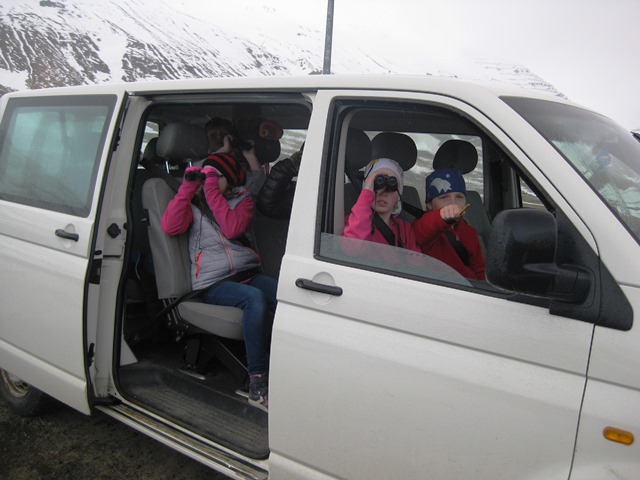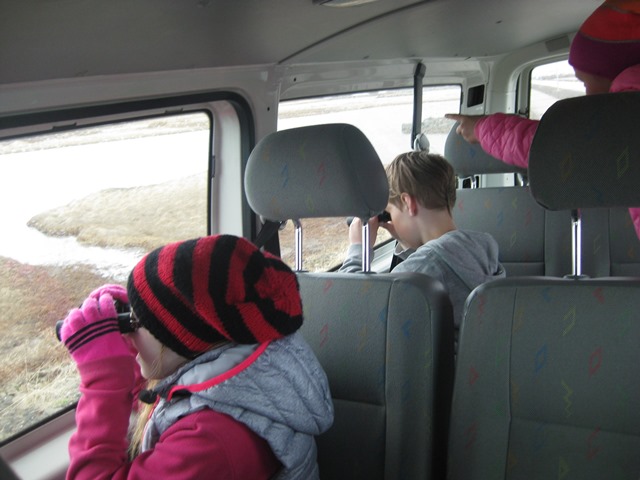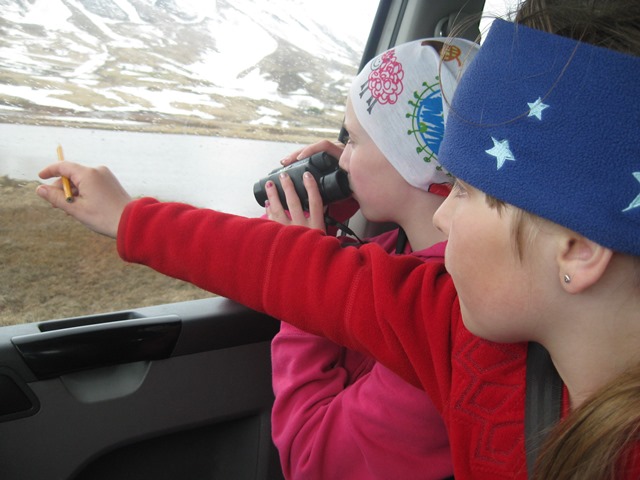 Pupils from Siglufjörður on their outing to look for Black-tailed Godwits.
On the 11th of May we went birdwatching:
4th grade in Siglufjörður went birdwatching this morning and they were lucky, they saw 3 ringed godwits, GN-YRflag, YN-LX and GO-WX. All of them already adopted here by pupils in 8th and 9th and 6th grade (when they took part in the godwit project). They also saw golden plovers, redshanks, oystercatchers, and four kinds of ducks Tufted duck, Scaup, Mallard, Red-breasted Merganser and Eiders. There is still much snow in the mountains, and also on low land, but spring is already here so we hope that the it will melt quickly.
Bless for now, Guðný.
(Note: GN-YRflag which the pupils saw was ringed in Siglufjörður in July 2008 and has since been seen in England, Netherlands, France and Spain!)
The class also brings their observations and studies fo the godwits in the to classroom, a very important part of the International Schools Godwit Project. Here are some images showing them and their great work.
Pupils from Siglufjörður and their school work based on their observations and studies of the Icelandic Black-tailed Godwit.